Theatre Two * 2. directing actors
---
topics: "Stage Grammar"
---
-- What does director need to know about acting? Acting I, II, III
---
[ advertising space : webmaster ]

More and more I use film terminology in BM class; simple as CU and MS frame -- or more complex, like line of action, axis of tention.
---

DJ XXI
Director's Book
Directors Forum

* The Images (The BM Album) are still not all in place! [new from vTheatre -- GeoAlaska, links to my graphic files are in the list minipages]

ShowCases: 3 Sisters, Mikado, 12th Night, Hamlet, The Importance of Being Earnest, Dangerous Liaisons, Don Juan
prof. Anatoly Antohin Theatre UAF AK 99775 USA (907)474-7751

Directing Actors


BioMechanics
2005: Total Acting & Total Directing *
2006
2009 * see T-blog and VT blog ! My places to watch for directing -- Total Director, stagematrix.com, meyerhold.us + teatr.us for LUL Theatre & stagematrix group [wiki]
BioMethod: Acting One = Biomechanics + Method

Cast : "second marriage"

* soliloquies (analysis in class) list (samples) from mono pages.

Vsevolod Pudovkin * Selected Essays
Vsevolod Pudovkin (1893-1953) was one of the leading Soviet film directors in the 'golden age' of silent cinema in the 1920s. His films - especially The Mother, The End of St Petersburg and Storm over Asia - are classics of silent cinema.

Like Eisenstein, Pudovkin was also a major theorist of film. This new translation of Pudovkin's seminal writings brings together his most important essays from his two key books, Film Technique and Film Acting. The essays highlight the development of Pudovkin's revolutionary thinking on scripts, directing, time, sound, and acting.
Paperback $45.00 ISBN 1905422245

Russian film director. His most successful silent films include Mother (1925), The End of St. Petersburg (1927), and Storm over Asia (1930). Pudovkin also wrote extensively on film technique. Those works include: Film Technique (tr., enl. ed. 1933) and Film Acting (tr. 1935).

more in "Dialogue and Sound" by Siegfried Kracauer [notes]

Casting + Rehearse = Read Part 2. Textbook

Rehearsal Process (Cycles) in Stage Manager Pages *

+ Film Directing Notes (10-15 min)

Acting Introduction to Theatre (Online Course):

Elements of Acting * Training and Means * The Acting Process * Modern Realistic Acting: Method vs Technique [Representational Vs Presentational]

film acting technics for stage directing

epic theatre principles
---
Directing Index * Thr w/Anatoly * List * Appendix * links * Acting * Script * Shows * stageMatrix * Film Directing * Theatre Theory * I * II * III * IV * Classes *
Lesson 5: Actor's Text
Review "5Ws":
What
Where
When
Why
Who

Questions to ask about each character. Questions your actors need to ask. Questions that need to be answered. Remember, no question = no answer... no choice = bad choice.
Transition from I.4. Directing Beckett to DIRECTING actor.

Casting: Monologue (in class -- breakdown, individual mono, homework)

Subtext (Method Acting for Directors) and Montage

[ ... http://www.kmrscripts.com/tcs.html TEXT, CONTEXT, AND SUBTEXT ]

textbook: part II and V

From Notes:

"Kuleshov Effect" (montage princile) requires no acting! We, the public, do the acting; inducing the meaning on shots together. Eisenstein even talks about "neutrality" of a single shot (not locked into a defined direction?). Therefore, the dog can "act"! Camera + spectator = acting.

"Induced meaning" -- http://en.wikipedia.org/wiki/Kuleshov_Experiment

Impact of movie culture on the stage acting.

[ scenes page in directing group ]
* home * about * guide * classes * advertise * faq * contact * news * forums * mailing list * bookstore * ebooks * search * calendar * games * polls * submit your link * web *
@2001-2004 directing *

* web companion to THR331 Fundamentals of Direction Theatre UAF course

Film Directing
© Film-North * Anatoly Antohin


www.everything2.com search!
---
from http://antohin.tripod.com/method/index.html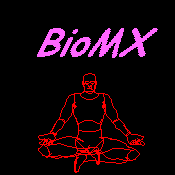 I reconsidered my views on the three level of Acting Classes I teach. THR221 Intermediate Acting I plan to stress the Biomechanics, which are to be introduced in THR121 Fundamentals of Acting, along with the Method. In Advanced Acting the focus is on The Stanislavsky System.

It will take time to sort out the old pages in Acting Directory @ Theatre w/Anatoly and I plan to keep it for the Method Acting (both the Fundamentals and the Advanced).

Acting is easy and natural like swimming or riding a bike. Once you learned it, it's always with you.
ACTING BioMX
If indeed we believe that acting is reacting, we have tostart with actor's reactions to space. It's not just a set or a prop, it's the STAGED REALITY. Inluding, yes, the public. No, it doesn't have to be direct (Brecht), but the stage must be seen as modum where they, the spectators, "act."

What does this ReAction to the audience mean?

You act in line and against the spectator's expectations (rememebr the word "play"), they, the poublic, were there first. They already were directed (watch) and now you enter THEIR world. Think how much of the build-up before Hamlet actually enters the stage! Think about the public as your partner, the lead, you know that you have to react to your partner's lines. Yes, they asked those questions already, they came to theatre because of it, they only look silent.

This "4th Wall" concept could be confusing. It was intended for realism ("like in real life") and against bad acting, when the public is the one and only actor's address (like in opera). Stanislavsky understood that the right address on stage can be used by the public for a stronger dramatic impact. When you address the audience directly, the identification with the character is a geopardy (Brecht based his Epic Theatre theory of this principle, when actor and spectator become "themselves" again, breaking away from the staged reality). In our century's drama "apart" method is gone. We don't have to tell our sofisticated public anything (pretending that the rest on stage do not notice it). Even once popular voice-over in movies is used not very often. We don't want our spectator to be back, where we started, we worked so hard to make him a CENTER OF DRAMA.

There is another way to think about PreActing. Think of exposition you need to establish with your entrance on stage. I tell my students: don't rush! Don't go for your "objective" in the scene, unless I met your character. Without know your character I can't know your objective -- present the character!

PreAct-Glossary

Remember, the aim is first, not action!

PreActing is the aim. Remember, we are not together at first, actors and spectators, and only when we are together we have drama. Your aim in the scene must be mine too! Your aim is my (spectator) interest!

Call it co-acting.

Did you notice that I haven't mentioned other actor's yet? I consider the relations on stage SECONDARY and with the public -- PRIMARY connections.

Everything I said about your character and your acting equaly applies to all on stage. Often actors complain that their partners do not GIVE -- but they don't give, because they don't get it -- they do not take it from the ppublic!

I'm working on SpectActor book to explain that the publci is that dramatic engine of the show. The audience is the true space of any drama. Theatre begins and ends with the public.

Unlike Stanislavsky, Meyerhold was dealing with the street crowd public, theatrically illiterate and he tried to develop the most powerful tools to turn them in PUBLIC. What is the most powelful? The movement. Here is biomechanics for you! We react to movement mechanically, my friends.
Without repeating the basic 4-Steps cycle, please, go and see ACT Page. Meyerhold believed that every movement on stage must be choreographed, because every change on stage is MESSAGE. We do need to bring theory into acting business as long as actors can't compose the stage sentences. If they don't, they should glance through the pages of "BioMX Theory fo Actors" -- it might help.

Everything in acting is about movement: emotional changes -- and therefore changes physical. They can be small or big, but they are always there. Actor's choices MUST be made. Or they will be made for you, if you work with good director or good actors. No choices means bad performance. Without MOVEMENT you have no "texts"!

I call it Actor's Text (Performance). Stanislavsky called it "Role"! You "write" those texts in time and space. Out of the "empty space" and time, you create YOUR chronotope where your character becomes your ROLE. Do you see the difference between Character and Role? Shakespeare wrote character of Hamlet, you have to write your OWN by using the text of "Hamlet."

You need to learn how to "read" acting texts, if you you want to compose them. The study of "signs" is called semiotics. In method acting it is known as subtext, the actual meaning behind the lines. Biomechanics were developed in reaction to Stanislavsky's System and everything that the method of psychological realism has to offer is EXTENDED to the next level in BioMX. The choices are big and definite! That is why BioMX is so suitable for comedy.

PRE-ACTING Meyerhold used to emphasize the action before any spoken line. How important it is you can see in bad acting: the gesture follows the text -- that is an illustration. Good acting is to set a situation for your line; we anticipate the words, we wait, we want to hear... and only then actor delivers!
2007 : [ I ] [ II ] [ III ] [ IV ] [ V ] google.com/group/directing