plays.vtheatre.net
---
TOPICS: drama + comedy + postmodern + time + space + show + spectacle + audience + theory + public +
---
... prepare as if you are ready for PM!

film directing * Spring 2003 Don Juan (I direct and will use the webpages in class, in addition to Hamlet); check Biomechanics (Acting II) * Brecht Theatre
* diggo [ new ]

Questions
[ some ]

Evaluation of Directing:
Play/Production: _______
Theatre/Company:
Dates:
Director's Name:

Interpretation/Concept:

Visual Elements:

Aesthetics:

Ensemble:
Acting:
Names of Principle Actors and Characters:

Supporting Actors & Characters:
Evaluating the Designs:
Scene Designer/Set:
Costumes:
Makeup:
Lighting:
Sound:

Show Box Score:

Writing: 1-5
Directing: 1-5
Acting: 1-5
Set: 1-5
Costumes: 1-5
Lighting/Sound: 1-5
[ rating? ]

questions and moderator: [ forms ]
---
Theatre Directing related:
total directing files
SHORTS student-directed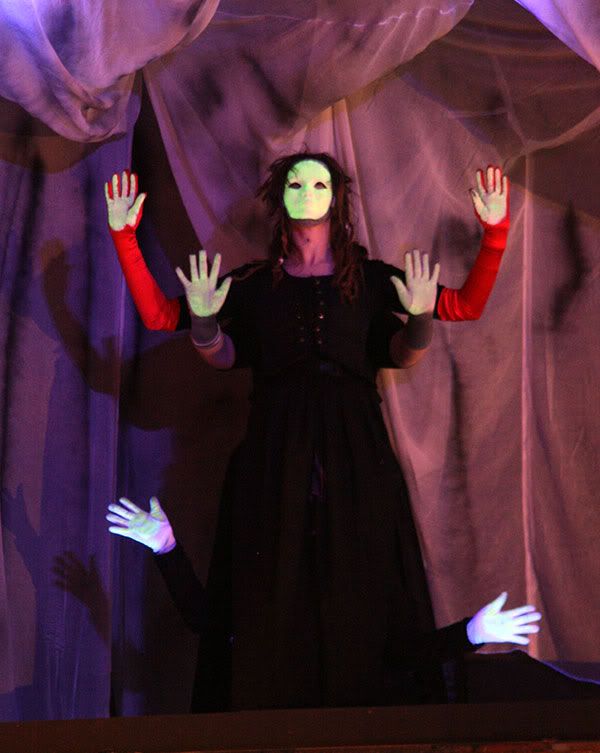 ...
---
Directing Index * Part I * Part II * Part III * Part IV * Part V *
* Thr w/Anatoly * 200 Aesthetics * Acting * Script * Books * Film Directing * Theatre Theory * Write * Spectator * Classes * Plays * Students * Virtual Theatre * FILM-NORTH * BioMechanics * SHOWS * Bookmark vTheatre! METHOD Acting for Directors * HAMLET * Mailing List * Anatoly's Blog *
postmortem
new -- manager pages!

2007 -- web2.0 year [ web "Life After Show" : dramaturgy 2 ]

2009 ...
[ ... ] The postmortem is first of all a practical, nuts-and-bolts discussion about the process of mounting the play or performance piece. How did the director and actors approach the play methodologically? What obstacles were overcome, what discoveries made, what issues faced in the rehearsal process? Did the director or actors use particular techniques or exercises to bring the world of the play to life, to create fully realized characters, to achieve a certain atmosphere or "style"? How did the design scheme originate and how did it evolve as part of the overall vision and meaning of the production?

The postmortem also engages in a dialogue about audience response, not as a critique of the work but rather as an exploration of the impact--theatrical, emotional, political, moral--of the performance on those who saw it. The discussion of audience response is often especially helpful to those doing their Senior Honors Thesis Project, by actors who are eager to learn how their characters were perceived or understood, and by directors anxious to learn whether their production achieved a desired response or communicated particular ideas or meaning. The discussion of response may also stimulate discussion of issues that are provoked by, but extend beyond, the immediate performance to engage the larger social and political world. What are the uses of the theatre in the world today, and through what methods can it achieve its potential to influence thought and action? What is the relationship between aesthetic or theatrical issues and issues of living in the world, of being an engaged citizen?

While the questions raised in a postmortem have no absolute answers, hopefully those who attend and participate carry away from it valuable practical knowledge, stimulating ideas, or simply a deeper appreciation and enthusiasm for what the theatre offers, both to those who make it and those who attend it. All majors are expected to attend and to participate in the dialogue.
http://www.sas.upenn.edu/theatrearts/postmortems.html Theatre Arts Postmortems

Stage Manager * Assistant of Director * Dramaturg (new) *
www.answers.com/topic/postmortem : Post Mortem -- After death ...
2007 An online course supplement * Film-North * Anatoly Antohin * eCitations

© 2006 by vtheatre.net. Permission to link to this site is granted.
Theatre DIRECTING amazon [ 5. SHOWS or PS ]
stage directing home: 2007 GROUP * appendix * biblio * books * reading * references * links * faq * new * glossary * forum * students * notes * list * archive * keywords * swicki + theatre-swicki.eurekster.com * flickr * virtual theatre domains * calendar * popup * sum * video * store * my notebook * [ I ] [ II ] [ III ] [ IV ] [ V ] + amazon.com/kindle | * my live.com/theatre

Bookmark FILM-NORTH
* All scripts and texts on this site are intended for educational purposes only * contents * google.com/group/directing * my director's notes blog * directing (google reader) * my notebook THEATRE * my.times * igoogle * my.yahoo * my spaces * groups.myspace.com/stagematrix | knol.google.com/k/anatoly-antohin